This season of The Block is set to be one of the most jaw-dropping seasons yet. With the returning component of making the homes feel as though they belong in a Period home while making them still look modern. As well as this, the land is heritage listed meaning that when the build is finished, the Glen Eira heritage officer will also have to undergo observations and conduct a report on each of the homes when they're completed to make sure that they're up to scratch be sold as a Period Home.
This season will be very similar to the Season 5 format. They'll return the eliminations competition in the first week of filming then begin with their final round contestants. They will also return to the highly desired format of renovating homes rather than units or apartments. Viewers were quickly tired of the apartment format but the producers stuck with it because of the difficulty of securing 4-5 vacant home next to each other. But they made the genius decision to relocate homes to the site that would've otherwise ended up at the wreckers. The houses alone are not heritage listed but the vacant land is heritage listed. [who knew land could be heritage listed?]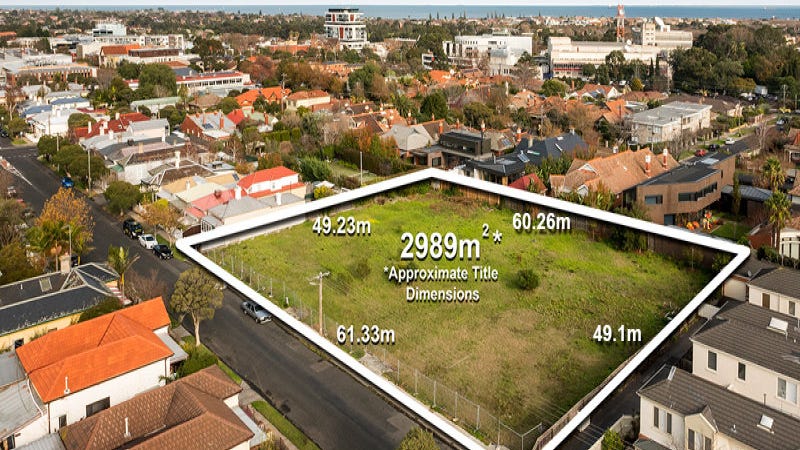 Letters written by The Block's main-man Julian Cress were sent out to all of the surrounding residents to notify them of the work going on in the street and promised that they would keep disruption to a minimum while in construction. In that same letter he also notified residents that filming would begin on the 27th of April with contestants to begin on the next day.
The houses will keep the original foundations of the Period Homes but switch around the layout in order to make the most of space. Towards the back of the property will be an extension which will be made upon Face brick and Black Steel Cladding and only be joined to the house via the hallways making it more visually attractive for the buyers. In the bottom of the extensions will be the living areas such as the kitchen, dining & living rooms. Above it will be a Parents retreat style layout including a Bedroom, bathroom, rove and study. This layout has been growing increasingly popular recently so it will be interesting to see how the contestants deal with it. Another element of change for the season will be the garages. Most people would be thinking, 'There just garages. How amazing could they be?' These garages will be similar to the extensions being added to the back of the houses. On the ground floor they'll obviously have private 3 car parking spaces for each home. Above that on the first level will be a bedroom, study, small kitchen and bathroom. This will be a great value add to the property as these could be rented out separately on sites like Airbnb and Stayz.